This morning
at around 6:30AM, I was on the freeway headed back to my apartment. I hadn't slept in a long time (for those of you who are familiar with "studio life" you know that most of us rarely sleep at all), and right before I hopped in my car, I joked around with Josh and Noah. "Dude, I hope I don't die because I'm completely wiped out right now." To think that...
11 tags
Been MIA for a bit
                             sorry about that! A lot has been goin' on! Updates soon <3 
9 tags
I've been gigging
a lot lately and I'm really starting to enjoy it. Since I moved to LA, I'd been focusing on just writing and writing and… writing. So its great to take at least one day every couple of weeks and dedicate it to sharing my music with the world, or the 8 people that show up haha. I think what I like most about playing shows is the fact that I'm not singing to get picked up by...
9 tags
Seriously,
regardless of all the drama and unnecessary b.s going on in my life, I have never been happier. I don't have many friends, but the ones I have, truly are the greatest.      I know that I rub people the wrong way. I know that my personality is pretty abrasive and a lot of people have an issue with my lack of fake smiles and sugar-coated answers. Truth is, I'm fine with that because...
JOIN THE EVENT! →
what.
                                                                                 ever.
Its always different
                                                          from the outside looking in.
6 tags
Forgiveness
is something I had a difficult time with when I was younger.  At 16 if someone betrayed me in any way, I would have held that grudge for as long as humanly possible and I never would have tried to see things from another perspective.  I've always been stubborn and stuck in my ways so the ability to "let it go" didn't come until college.  When I was 18 some personal things...
Saving up...
                                                                             for this beauty
This week
I'll be posting a brand new cover! I've been incredibly busy lately and I've been putting off making new YouTube videos this year. SORRY! I'm going to try and post on a weekly basis from here on out though.  Fingers crossed.
6 tags
7 tags
I have a gig
                                                tonight at The Hotel Cafe @ 8:00PM                                                                              so stoked!
Watch
stop bullying.
Uploading
                                pictures of my recent weekend trip to San Francisco                                           I'll post a few of them on here tomorrow!
"We're all in the gutter, but some of us are looking at the stars."
– Oscar Wilde
6 tags
Taking a Break
                                      from practicing this guitar line for my next cover     My fingers are sore and its reminding me that I should probably be playing more                                                                                  often.  I've been so focused on writing lyrics and catchy melodies that I stopped focusing on                                            ...
CLICK ME! Official Bo the Girl FB fan page →
6 tags
10 tags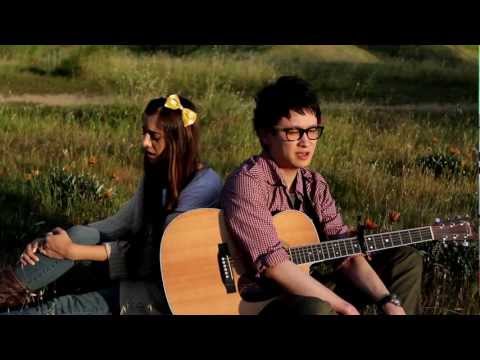 Jada
                                                 is my bernese mountain dog/border collie mix                                                             she is the LOVE of my life.
WANT
                                                                                this hair color! 
The Placement
                                                           of this tattoo is freakin PERFECT.
3 tags
Sweater Twins
                                                                                  LOL 
When you fall in love, it is a temporary madness....
py-t: Captain Corelli's Mandolin. -truth.
Today
                                                 is my parents' 25th wedding anniversary                                                                     thats pretty crazy                                                         yes, that's me picking my nose                                                                                     &                             ...
Kill 'Em
                                                                        with kindness